Company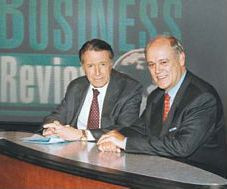 KOBOLD Messring GmbH, one of the leading international instrumentation engineering enterprises, was founded in 1980 by Dipl.-Ing. Klaus J.Kobold. His excellent engineering knowledge led to the enterprise soon establishing itself in the market place due it patentable technology, high quality products and superior service. The "KOBOLD" brand name soon became synonymous with quality and technological advance. In the following years, independent KOBOLD companies were established in numerous countries worldwide
The international group of companies is led by its president and sole proprietor Klaus J. Kobold. The company's purpose is to develop, manufacture and sell instruments for monitoring, measuring and regulating the physical quantities of flow through, pressure, level and temperature.
The devices are used in virtually all sectors of industry. The variety of measurement methods available, and the rapid adaptation to technical advances, are what ensure that the high application-specific requirements set in the various branches of industry are met in full. The strong growth of the company is based on the ongoing widening of the range offered and is due to the acceptance of the company and its products in the world market place.

Thermometers, temperature sensors and temperature monitoring
Rooms, surfaces or liquids: Temperature control plays an important role in many production processes. Kobold Messring GmbH offers a number of temperature sensors and temperature measuring devices, which allow an exact temperature determination without problems. Thanks to precise temperature switches, temperature-controlled circuits can also be easily installed and automated. The display of the temperature can also be read on the permanently installed devices both directly on the device, as well as via a transmitter and interface on central managing devices. In this way, relevant temperatures are always kept in view.
Control of pH and Redox potential
For the control of liquids and aqueous solutions, the pH value of the liquids and often their redox potential must be checked. The measuring instruments and sensors of Kobold Messring GmbH offer a fast and comprehensive solution, which can either be installed permanently in systems or can be used as hand-held measuring devices. The data from pH probes and redox probes can be transferred directly to the relevant main computers and main systems via a transmitter and a BUS interface, where they can be continuously monitored. The professional hand tools and pH measuring instruments from Kobold Messring GmbH have also gained a good reputation and are widely used in various industries due to their precise measurement results and their rapid measurement method.
Controlling of conductivity
In order to check the correct composition of liquids, their conductivity must be determined in many cases. The measuring instruments from Kobold Messring GmbH allow a quick control of the conductivity in different ways. The sensors and measuring devices can display the desired data either directly on the spot or send it to a central control unit by means of a transmitter and interface.
Humidity Transmitter and Switch
In many working environments, the control of the environmental variables is of crucial importance. The humidity transmitters and sensors from Kobold Messring GmbH enable fast and effective control of humidity in a wide range of environments. Thanks to modern measuring methods and measuring materials, humidity sensors and switches can be reliably used in a wide variety of areas and persuade by their long service life and their finely graduated measuring results.
Turbidity measurement of liquids
Turbidity caused by suspended particles is very important in many industries. Whether it is to control the distribution of substances in liquids or it is to ensure the purity of liquids, the turbidity measuring devices from Kobold Messring GmbH work with state-of-the-art measuring methods in the visible as well as in the infrared light range and thus ensure a reliable check of turbidity in different environments.
Controlling the density of liquids
In many production environments, the density of the liquids used must be controlled and determined. The density measuring devices of Kobold Messring GmbH persuade by their simple integration into existing systems as well as by their low measuring tolerances. It allows these devices to be optimally integrated into a wide range of industrial systems and used in a variety of ways.