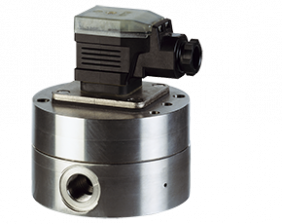 Gear Wheel Flow Meter DZR
For viscous liquids

Measuring range: 0.008 - 2 ... 3 - 700 l/min liquid
Connection: G ⅛, G ⅜, G ½, G 1 female thread
Material: cast iron, stainless steel
pmax: 480 bar
tmax: 210°C
Accuracy: ±0.3 % ... ±1 % of reading
Viscosity range: max. 30 000 mm²/s
Options: Pulse output, counter, relays, contacts, analogue output, digital display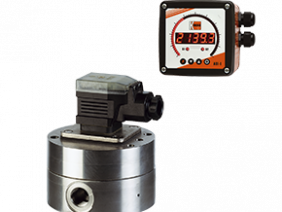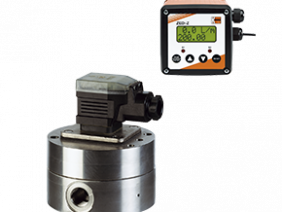 mod1
Description
The KOBOLD Gear Wheel Flowmeter series DZR have been designed for a flow measurement for viscous liquids. The measuring unit consists of a pair of gear wheels which is moved by the flow according to the principle of gear wheel motor. The bearings are – according to the material combination – either ball bearings or gliding bearings.
The movement of the gears is sampled without contact by means of two sensors located in the cover. Between sensor compartment and measuring chamber is located a pressure-resistant, non-magnetic separator plate.
The different versions vary through housing materials, bearing assembly, through the medium being used and the accuracy. The mounting position and flow direction is arbitrary.